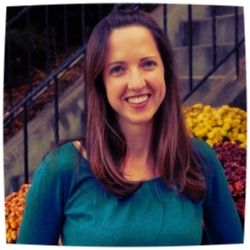 Hi there! I'm Justine. I'm pleased you're visiting!
About the blog:
food + family + culture + place = heritage
I write about the intersection of food and family. I am on a quest for real food and family heirloom recipes. I am seeking and, with hope, cultivating my great grandmother's homesteading skills.
We eat seasonally and locally as much as we can. I love to cook almost as much as I love to eat. I am also passionate about health, simplicity, pregnancy and birth, natural and sustainable living, and frugality. My goal is for this to be an inspiring, positive space to create, dream, and share.
Mostly I write about what interests me. I ramble often. I hope you enjoy it.
About me:
I am freelance writer,
birth doula
, and childbirth educator. In my free time, I enjoy photography, exercise, and organizing the objects in my house. I also enjoy the Oxford comma. Bring it.
I am a southerner transplanted to Beantown for my husband's career. In a former life, I was a public health professional who showered on a regular basis and could recall words like
plethora
and
gusto
easily. Now I spend an alarmingly large portion of my day giving simple directions like "Go around to the other side of the couch. No, the other side. Sweetie, around the couch, like
this
. That's it, now look on top. On top. TOP. By that I mean look up. Ok, now do you see it? No?"
When I first became a stay-at-home mom, I felt lonely and judged for my choice, hence my blog title
The Lone Home Ranger.
Now I strike a balance between working at home and cherishing my time with my two girls. I am learning to give grace to myself and my family. I encourage women to seek the path of your dreams, with encouragement, support, and with luck, fewer outside limitations.
Some of my favorite posts and the readers' favorites too:
My faves:

Readers loved:
Other places you can find what I've written: