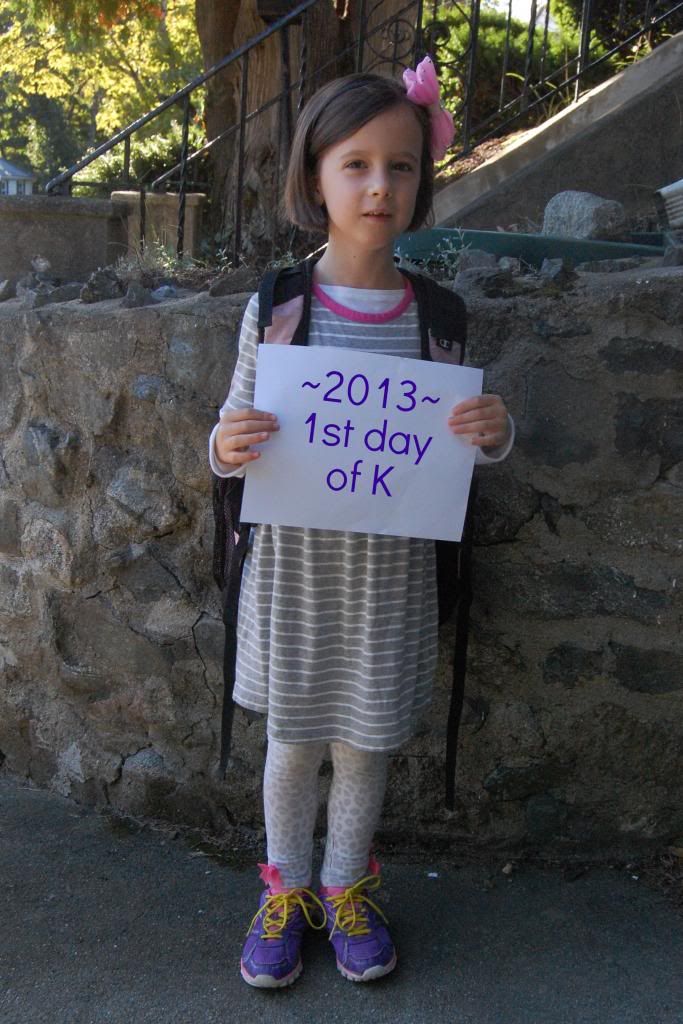 Our big kinniegahdena
This is my third year summarizing the first week of school. To reminisce along with us, check out Vivi's first week of
pre-k
and
preschool
. When I look back at those pictures, I see a little punkin who used to let me dress her without a fuss. Someone I could pick friends for based on whose mothers I got along with best. How unruly her hair used to be. What a happy little peanut.
Now I have a kid who is still happy but is full of opinions and stories. She's out in the world, navigating the ups and downs and making her own friends. We couldn't be more pleased. The school is great, the teacher is bright and energetic, and the kids are friendly. When I ask her every day to pick her favorite part, she tells me that she loves everything except the time when they have to sit still and listen. I chuckle at
how easily I predicted
that assessment by her.
Getting to this peaceful place in my mind
hasn't always been easy
, but today I'm genuinely glad about leaving her in the morning in good hands. It helps that the school recently switched to a Vygotsky-based curriculum I love, called
Tools of the Mind
, that is focused on play and building self-regulation skills and confidence. Honestly, I'm just happy they haven't mentioned the word "test" yet. Perhaps that's coming. Curriculum night is in a few weeks, so I'll check back in.
One way I helped myself get comfortable with the notion of public school was to make an internal pact to supplement her learning with subjects I think are important, like geography, science, and foreign language. It also helped me to become familiar with the general subjects kindergartners are expected to learn about universally, which I did by getting a book called
What Your Kindergartner Needs to Know
. I flip through it again occasionally to remind myself of the big picture. Another way I became more comfortable with school was to ask lots of questions. I pestered many people; perhaps my favorite example of the grilling was the time I
interviewed a good friend and teacher
for the blog.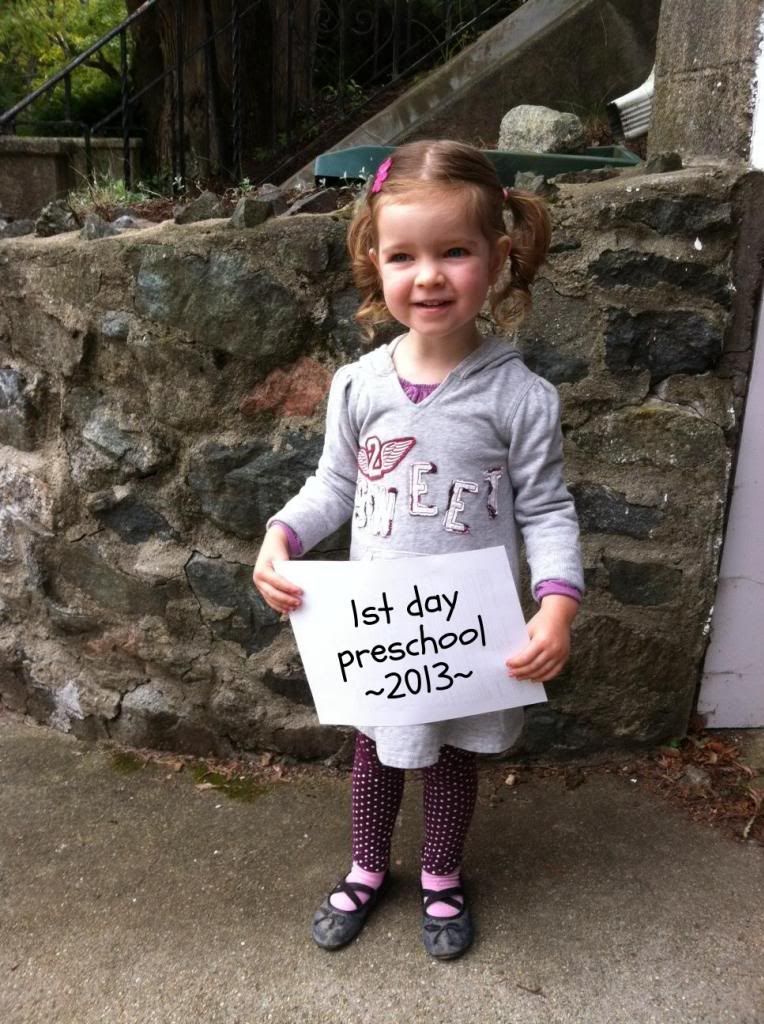 Kid #2 officially started preschool!
I can't forget to mention little sister too! She started as a new preschooler at Vivi's old school (here's the
post
last year about her starting "stay-n-play," which was like a mom's morning out). However, Charlie has been going there for other programs and to pick up Vivi since she was born, so I was confident she would feel comfortable. And she does! She barely turned around to give me a goodbye hug on her second day. Winning! Must be all that tiger blood.
Seacrest out,
~J