This year is roaring by at top speed; I daresay it's the fastet-moving year of my life, and the omniscient
they
say that life only starts moving more quickly the older you get. Sheesh. I love that this blog gives me a chance to document all that happens around here, as these days I can't be relied on to remember it all, and I suspect (ala
the wisdom and wit of Nora Ephron
) that my memory will only get worse too. While conducting my mid-year time-flying assessment, it occurred to me how long it's been since I updated y'all on my Urban Farm Handbook challenge.
Not since March?!
Whoa baby.
Allow me to bring you up to speed on the latest quarter (and then some), and I'll throw in a recipe and some reflections as well:
One aspect of preserving I did choose to tackle is pickling. Pickles are essentially my desert-island-all-time-favorite food, so how could I not make pickles first? I did
traditional cucumber bread & butter pickles
back in July, and this month I decided to make another of our favorite pickles, spicy carrots. I got the inspiration from
this article
(on a finance-related website of all places) and adapted the recipe to suit my taste (less sugar, as usual) and what I had on hand.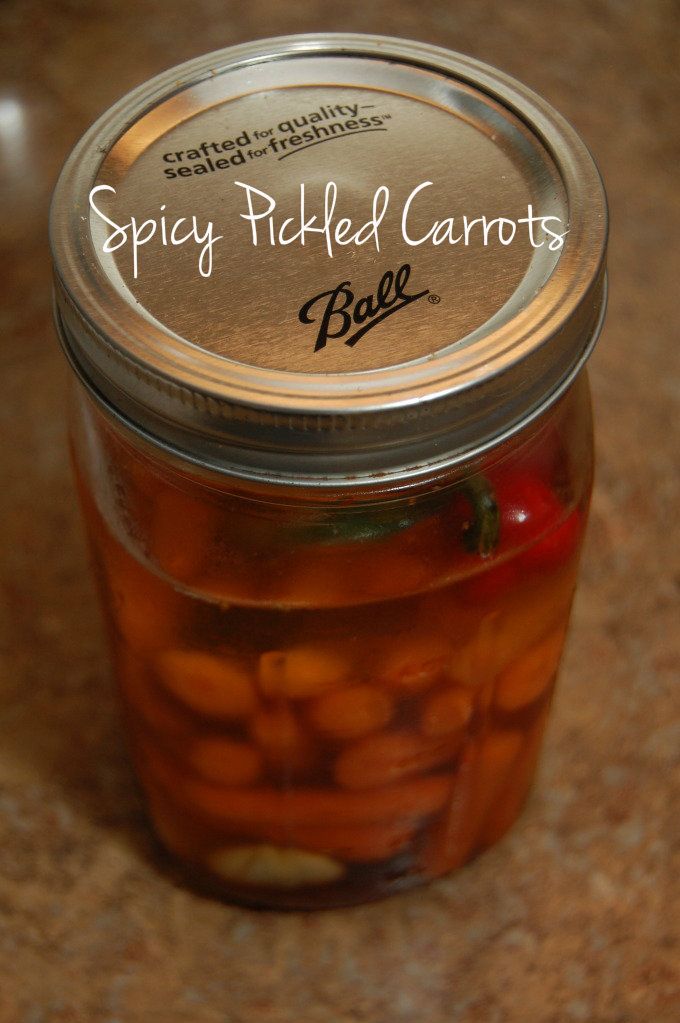 spicy pickled carrots
*N.B.: What I learned about pickling salt is that it doesn't contain iodine. My grocery store doesn't sell salt they call "pickling salt," but it does sell Morton's without iodine, which to my teensy knowledge appears to be the same thing.
2 to 2 1/2 lb. carrots (I used 2 bags of baby carrots I need to use up)
2 jalepeno peppers (1 red, 1 green are pretty)
6 whole cloves
1 tsp. red pepper flakes
4 cloves garlic, peeled and lightly smashed
2 1/2 c. white vinegar
1 c. apple cider vinegar
1/2 c. unrefined sugar
2 1/2 Tbs. *pickling (non-iodized) salt
Gather 2 QT-sized canning jars. If you plan to keep these on the shelf, you need to do the usual sterilizing process. I made refrigerator pickles (that I plan to eat within 4 months), so that wasn't necessary for me.
If you aren't starting with baby carrots, you should peel, trim, and cut your carrots into sticks. Divide peppers, cloves, pepper flakes, and garlic between the two jars. Top with carrot sticks or baby carrots, packing them in tightly.
Meanwhile, mis the vinegar through salt in a medium saucepan and bring to a boil so the salt and sugar dissolve. Pour the mixture over the carrots, being sure to leave 1/2 inch of empty space at the top. Again, pickles can be stored in the refrigerator for about four months. Voila!
Editor's note: This post is part of The Homestead Barn Hop, Monday Mania, Frugal Friday, Real Food Wednesday, Your Green Resource, Pennywise Platter, LHITS DIY Linky, Seasonal Celebration Sunday, and Frugal Days, Sustainable Ways.