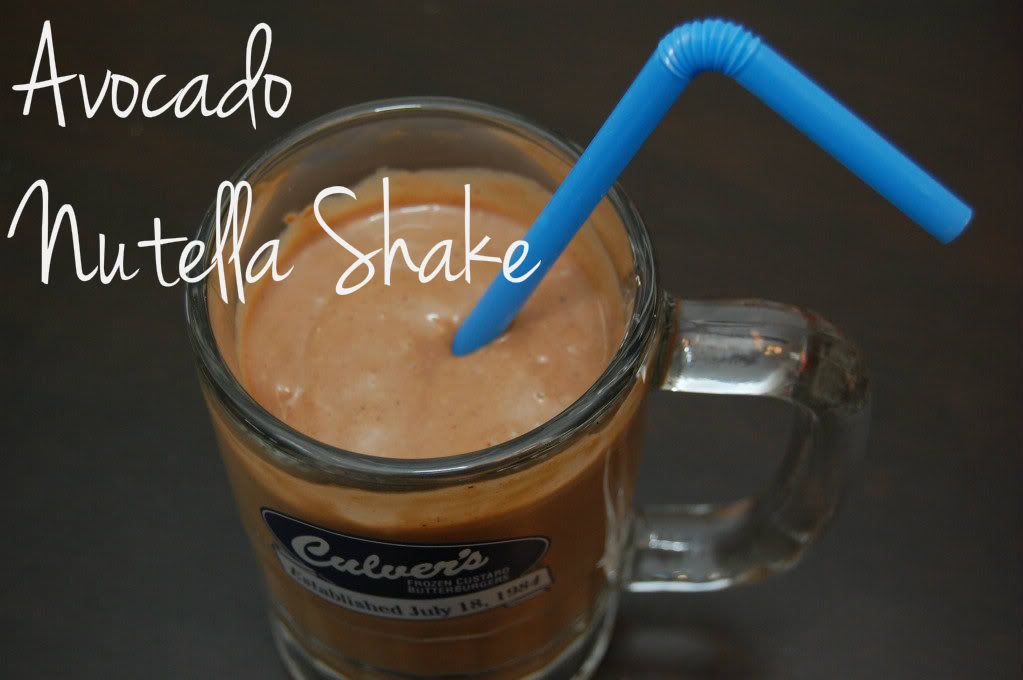 Now that I've broken the ice with
avocado nutella
, I'm sold on the idea of sweetness and avocado together. I started pondering other ways to incorporate avocado into desserts in which a creamy element is desired but where you could also cut calories and not compromise on flavor. What about a milk shake? Because every idea has already been attempted somewhere on the internet, I was sure I'd find something when I googled "avocado shake." I did, and it's a good one! A Cozy Kitchen made
a simple shake
with avocado, coconut milk, and sweetened condensed milk. A natural shamrock green shake! Take that, McDonald's.
I wasn't sure my kids would be sold on a green shake, and I knew I wanted to use frozen fruit instead of ice and pack in some more nutrition, so I tweaked it and made it my own. As it turns out, Vivi seemed super psyched about the greenness of the avocado and ran from the kitchen shouting "Charlotte, we're having
green milkshakes
for lunch!" She was slightly disappointed at it being purple, but she was no less excited to drink it (Note: We didn't
just
have shakes for lunch, we also had
snacky plates
).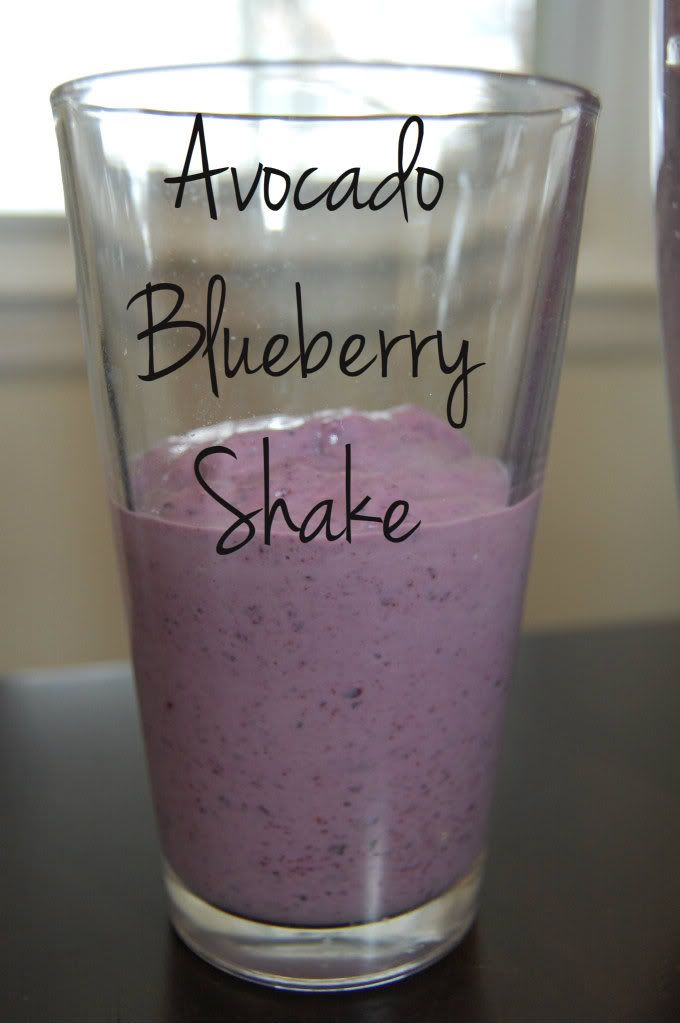 avocado blueberry shake
serves 2
1 ripe avocado, cut into pieces
1 1/2 c. frozen blueberries or other fruit
3 Tbs. sweetened condensed milk or honey
1/2 c. almond milk (or coconut/rice milk)
1 c. plain yogurt or applesauce/banana
3 Tbs. flax seed meal
3 Tbs. wheat germ
Combine all ingredients into a blender and whir until smooth. I tasted mine and deemed it needed more sweetener. The wheat germ and flax seed go completely undetected, but there is the faintest aftertaste of avocado (only an issue if you're an avocado hater).
Sooo, then I wondered why not COMBINE THE TWO and have an avocado nutella shake. Because I have no self control. And neither do you. Here it goes...
serves ME... & you, when I'm being generous (i.e. two)
1 ripe avocado
1/4 c. almond butter
2 Tbs. cocoa powder
3 Tbs. sweetened condensed milk
[or substitute 3/4 c. avocado nutella for above ingredients (recipe
here
)]
1/2 c. almond milk
1/2 c. plain or vanilla yogurt
1 frozen banana or a handful of ice
TA DA! Whir it together and rejoice. When I googled this idea, I discovered a variation had of course been done, with
traditional nutella and bananas
. If you're eating this one alone, just put half in the fridge; it will last a day there.
Next time I think we'll try strawberry banana avocado shakes. The sky's the limit. Get creative!
This is Charlotte showing me she likes the shake...
And this is punk-rock, pirate Charlotte showing me she likes it...
Editor's note: This post is part of Monday Mania, Slightly Indulgent Tuesday, Real Food Wednesday, Frugal Days, Sustainable Ways, It's a Keeper Thursday, Pennywise Platter, Your Green Resource, Simple Lives Thursday, Fight Back Friday, and Freaky Friday.